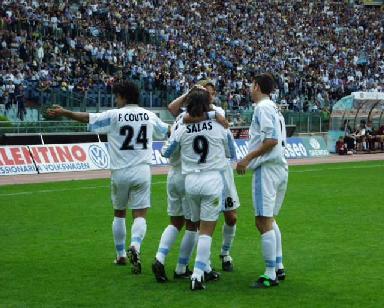 Salas celebrates with Lazio teammates. His club-leading 11 goals during the campaign helped Lazio earn the Scudetto in the 1999-2000 season.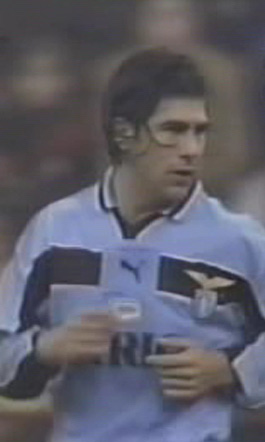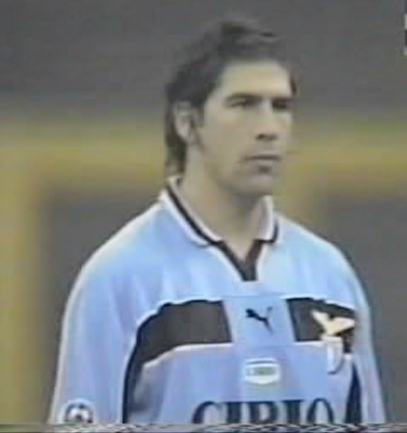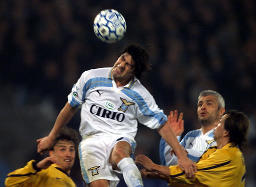 Salas wins a header as fellow Lazio forward Ravanelli looks on.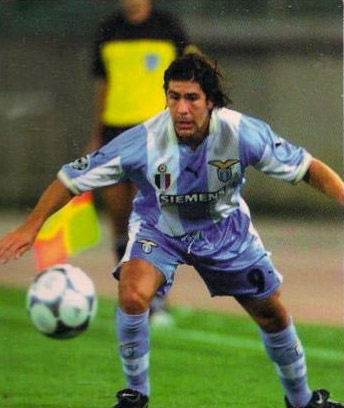 Salas plays the ball.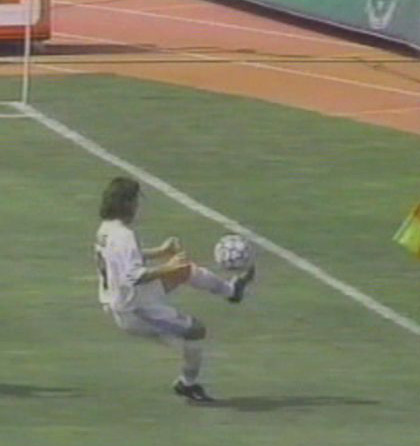 Marcelo Salas juggles the ball.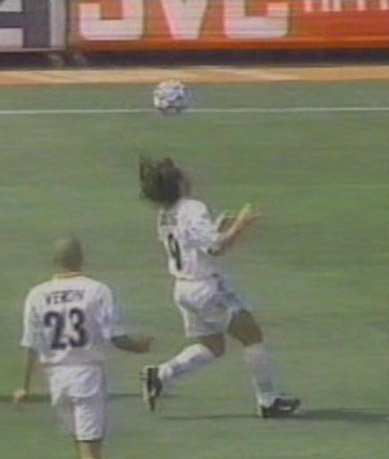 Salas juggles the ball again.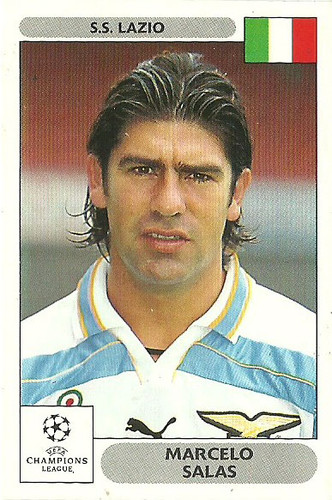 Salas Champions League material.
Salas was part of the surprise World Cup team Chile put forth to finish 2nd in their group in World Cup France 1998 on the strength of 3 draws. The finished behind Italy and ahead of Cameroon and Austria only to lose to Brazil in the round of 16. Salas finished with a haul of 4 goals.