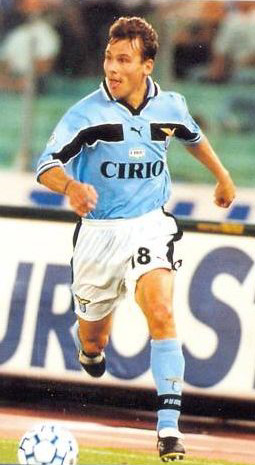 Pavel Nedved of Czechoslovakia.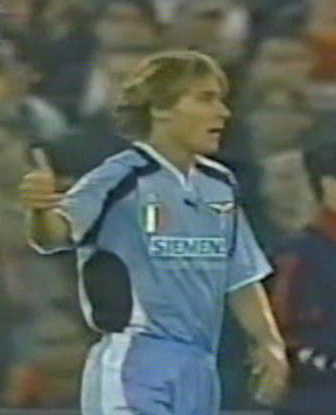 A great team player - Pavel Nedved.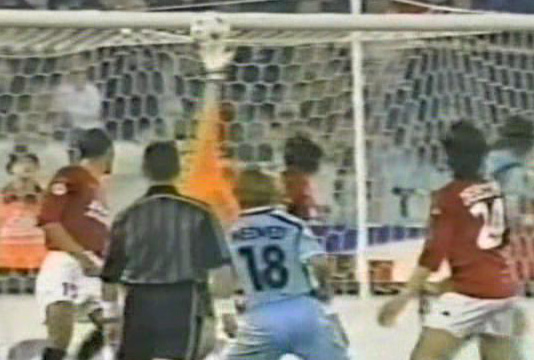 His shot reaching just over the Roma keeper and finds the net!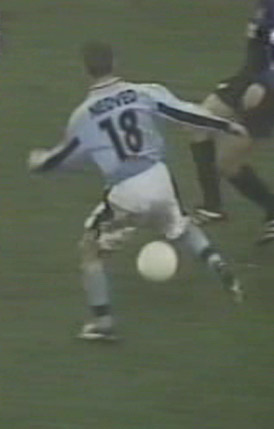 Action of Pavel Nedved - not surprisingly he was always on the move, always a blur.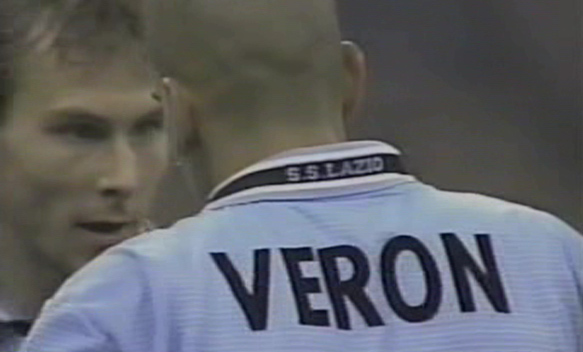 Nedved in council with Veron about a kick.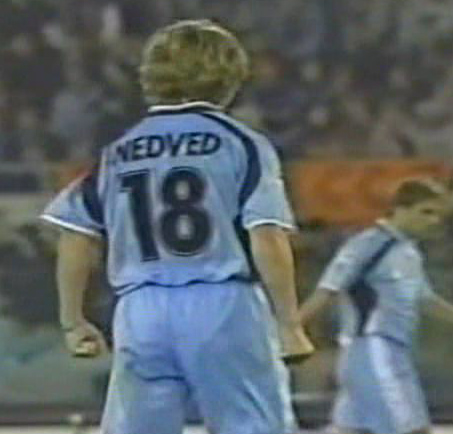 Fists clenched, he always played with intensity.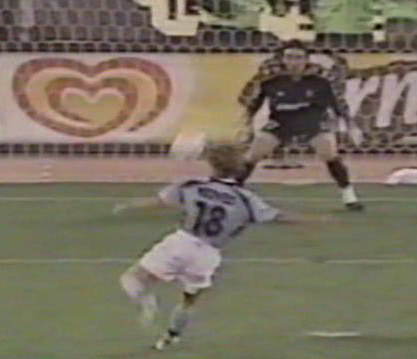 Gianluigi Buffon, then of Parma, in goal facing the Lazio shot by Nedved. The shot was saved.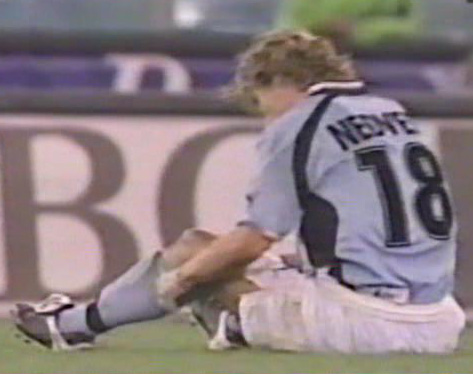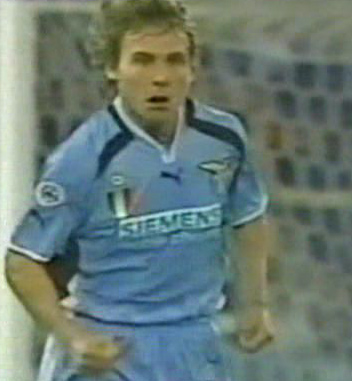 A shot of Nedved, sporting the Scudetto in 2001 in the derby - after scoring a goal.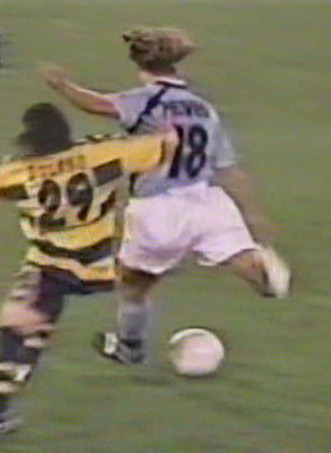 Number 18 Nedved known to shoot long.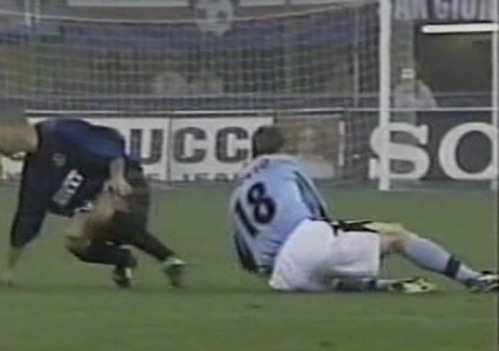 Likes to mix it up.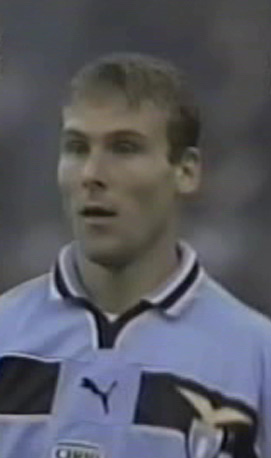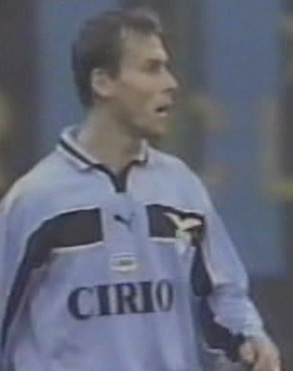 Pavel Nedved was the Golden Ball winner (Europe's best player) in 2003 with Juventus. See
Golden Ball Winners
for Nedved and others' history.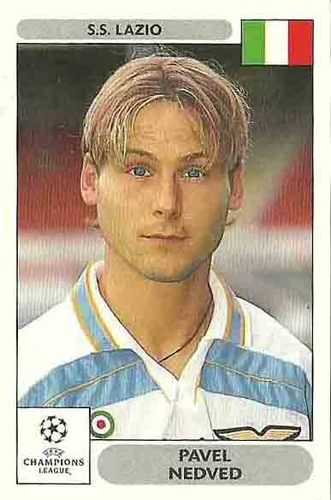 Pavel Nedved Champions League material.
Sven Goran Eriksson, then 52 years old from Sweden, won his only championship outside of the 3 he won at Benfica, Portugal.