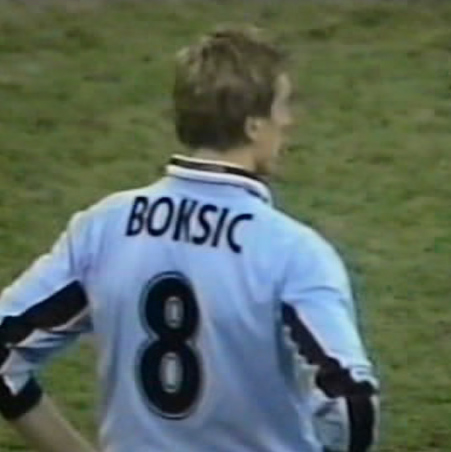 Croatian Alen Boksic tallied 4 goals in the championship campaign.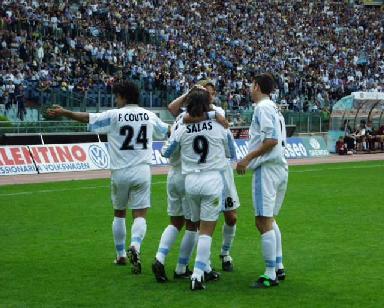 Salas' goal tally during the Serie A campaign was 11 - good for the team lead.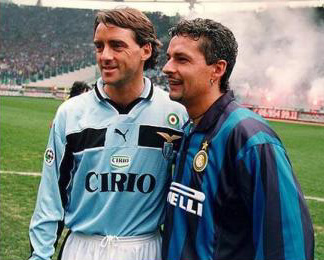 The Robertos posed for the cameras - Mancini and Baggio.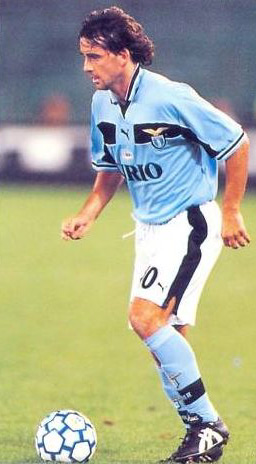 Mancini was a team leader, in spite of scoring no goals in Serie A his final season.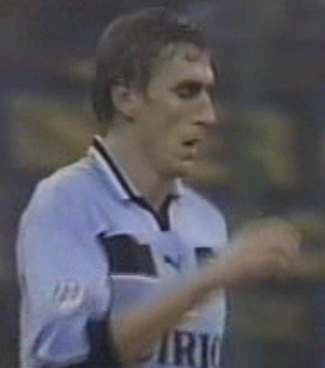 Alen Boksic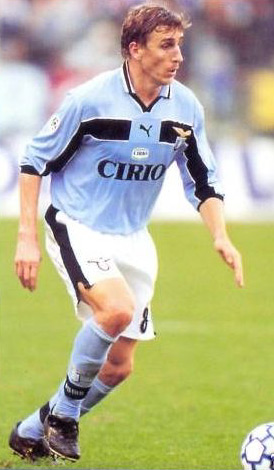 Boksic in action during the championship run.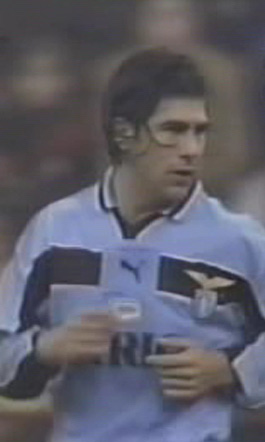 Marcel Salas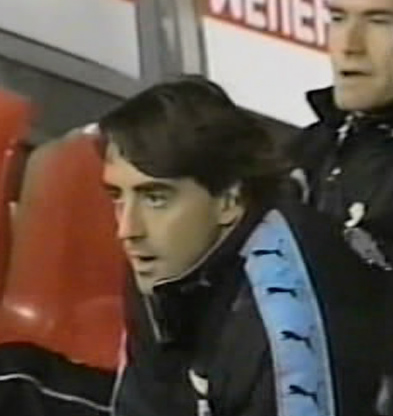 Roberto Mancini watches - he will retire at the end of the season.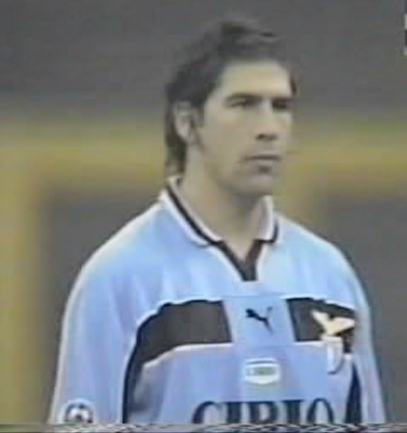 Salas' game face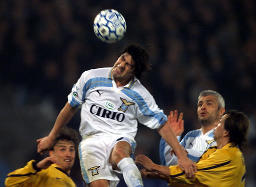 Salas skies for the header while Ravanelli looks on.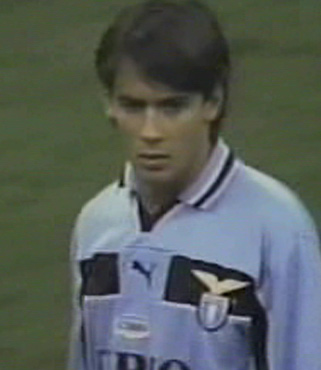 Simone Inzaghi tallied 7 goals for the champions during the campaign. 3rd on the team behind Salas and Veron.
Simone Inzaghi was in the lineup in the crucial match against Juventus in Turin, April, 2000.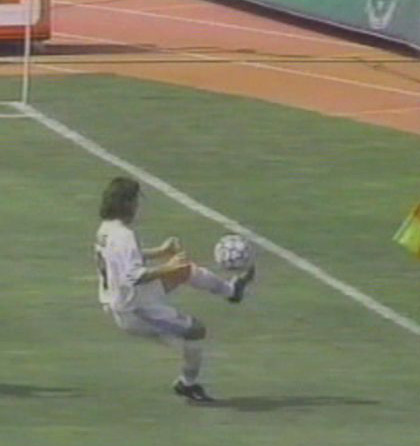 Marcelo Salas juggles the ball.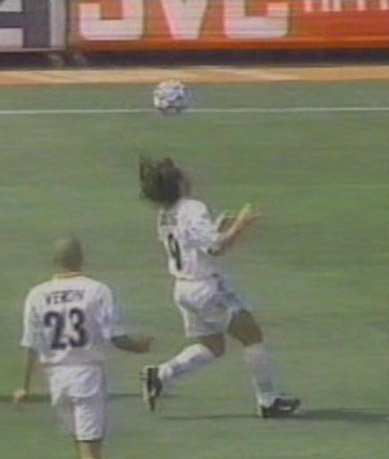 Salas juggles the ball again.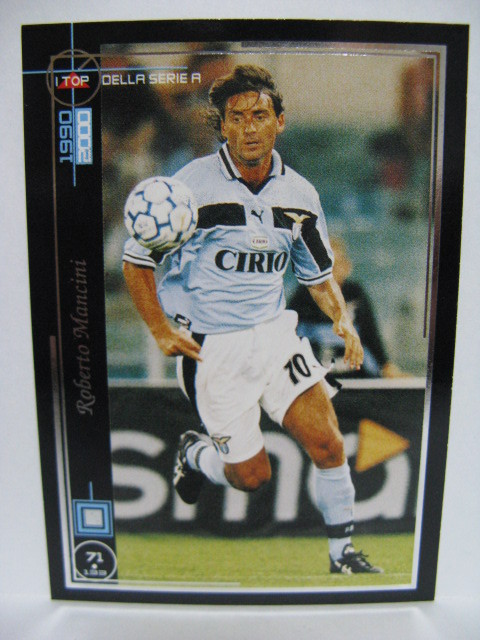 Mancini playing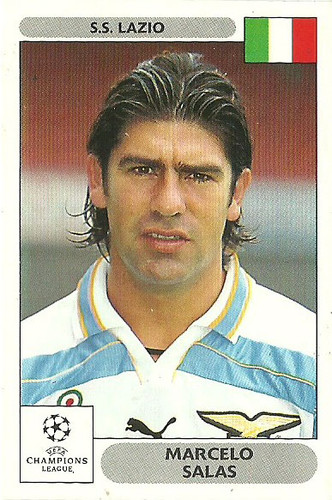 Salas Champions League material.
Simone Inzaghi was Eriksson's summer signing for Lazio from Piacenza. He had just traded away Christian Vieri and Inzaghi and company had big shoes to fill.