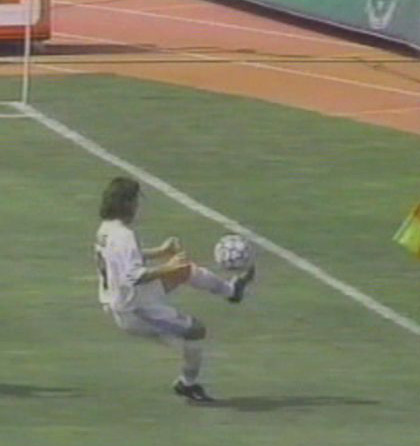 Marcelo Salas juggles the ball.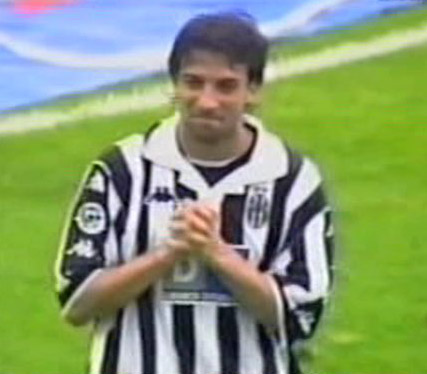 Del Piero rues missed chances in the wet one against Perugia.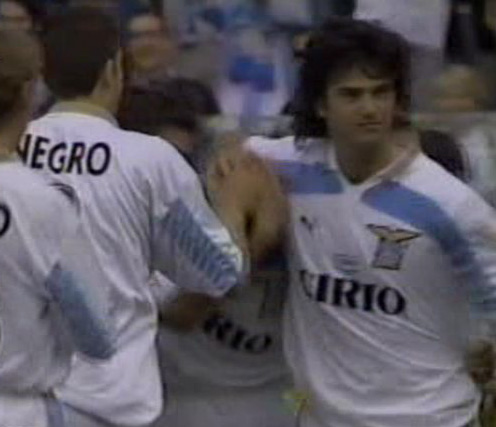 Negro, Couto, and Simeone celebrate Simeone's goal.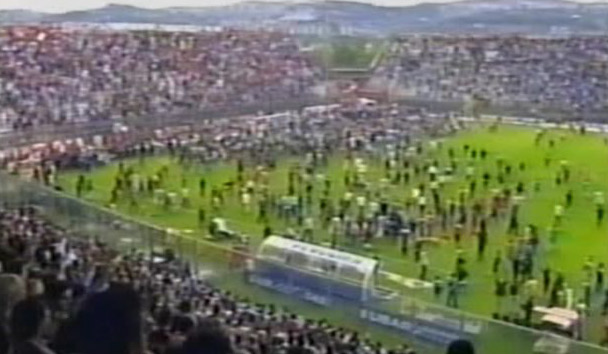 The look in Perugia stadium after their match with Juventus.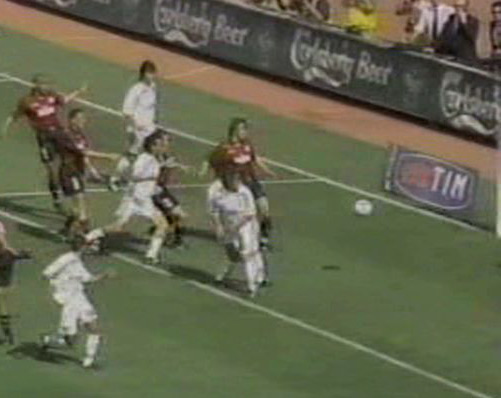 The Simeone scoring play.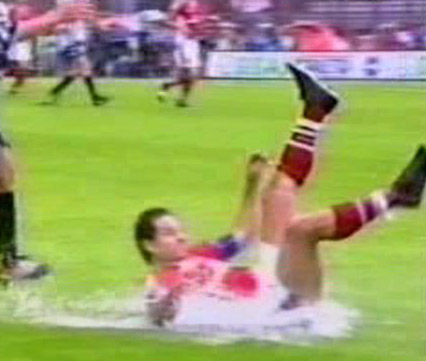 The Perugia weather - a big splash.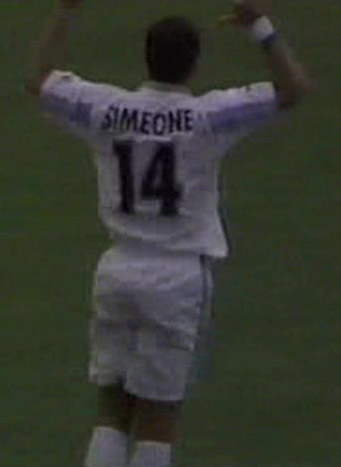 Diego Simeone celebrates his goal - a header against Reggina.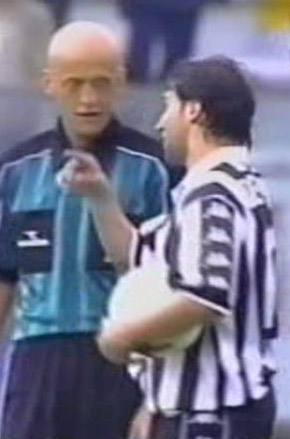 Del Piero discusses the trouble with referee Collina after the dismissal of Zambrotta from the Perugia match.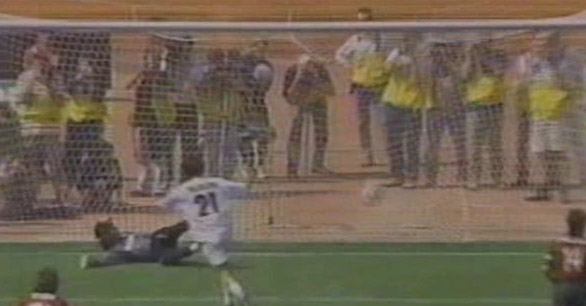 Inzaghi takes the lead from the penalty spot vs. Reggina on May 14, 2000.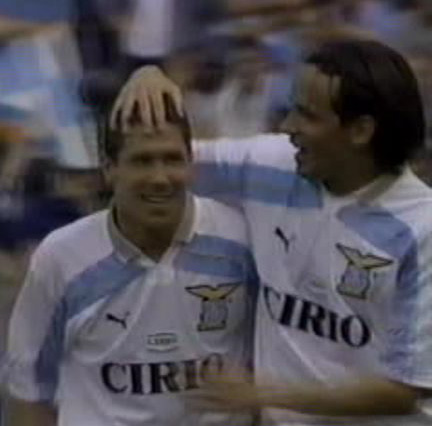 Celebration with Diego Simeone and Simone Inzaghi after Inzaghi's go-ahead goal.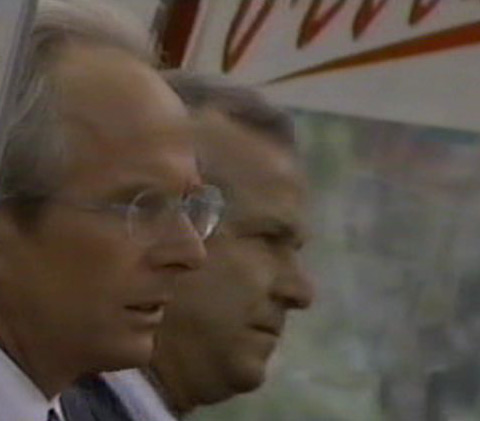 Coach Eriksson.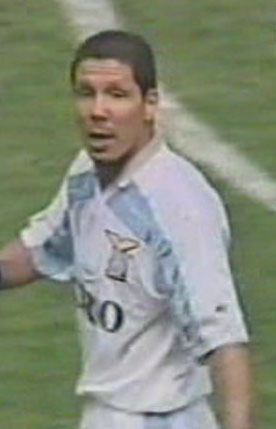 Diego Simeone.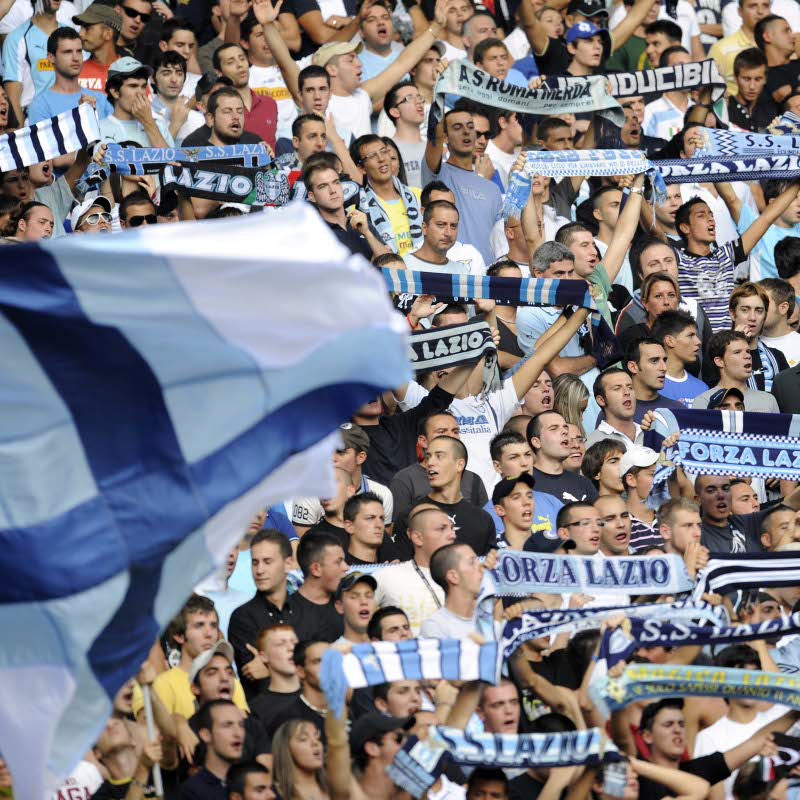 The Lazio crowd roaring in favor of their champions on this final day.
Zinedine Zidane in frustration over the weather, the luck, and the blown Scudetto.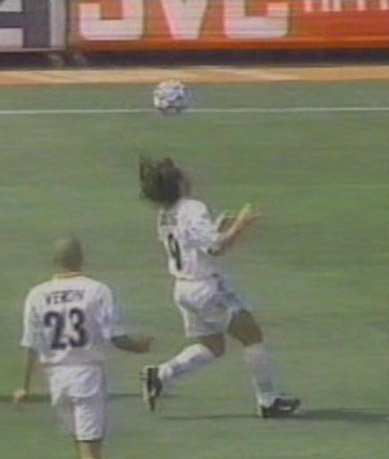 Salas juggles the ball again.