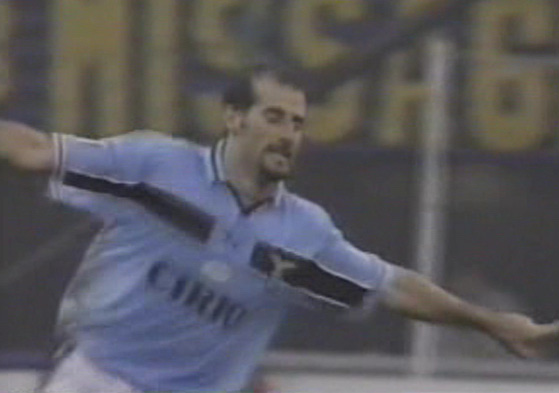 Pancaro celebrates his dramatic goal at San Siro, leveling with Inter through a 2nd-half strike to share the points, October 1999.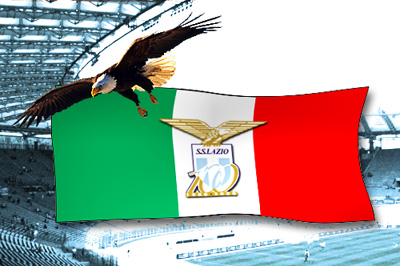 Some of the graphics used for the 100th anniversary campaign, "centennial".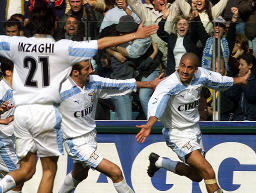 Inzaghi and teammates run to celebrate Veron's goal against Roma in the derby.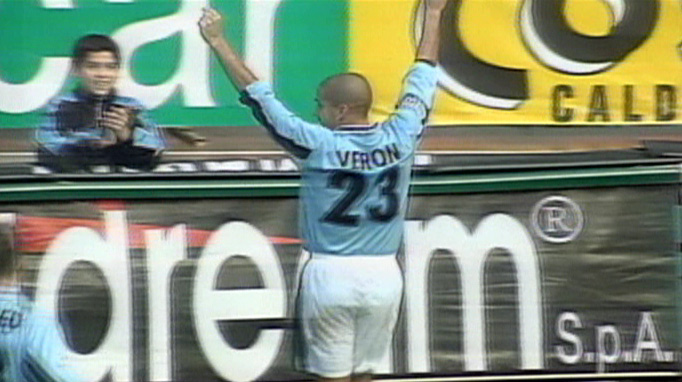 Veron celebrating another goal - this time against Verona, direct from a corner kick - an incredible shot that curved straight in wickedly. A true highlight reel goal.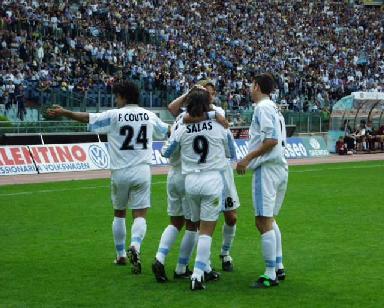 Couto and team celebrate a goal by Marcelo Salas.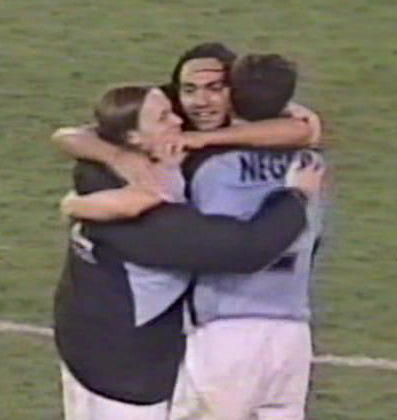 Nesta, Negro, and Almeyda celebrating a victory.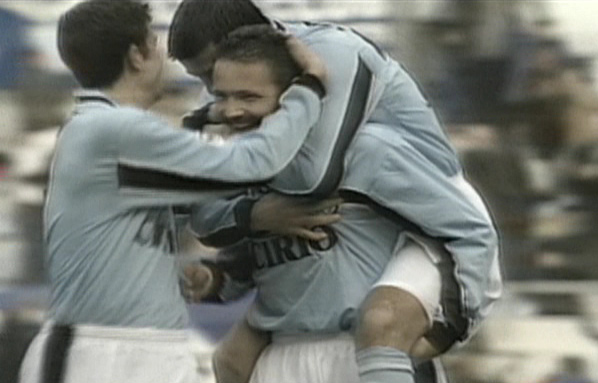 Celebrating a Mihajlovic free kick goal - the bomber strikes again!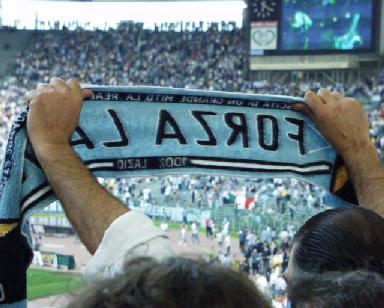 Lazio Banner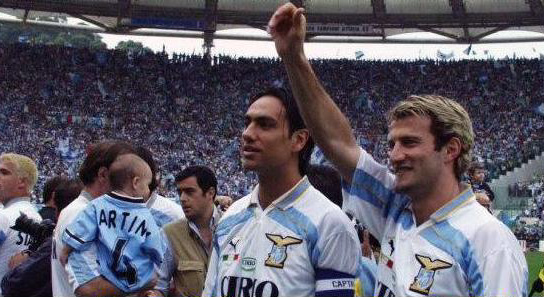 It's 2000, and Nesta and Favalli celebrate their
Serie A championship
with the special jerseys. See the Celebrazio store for a replica.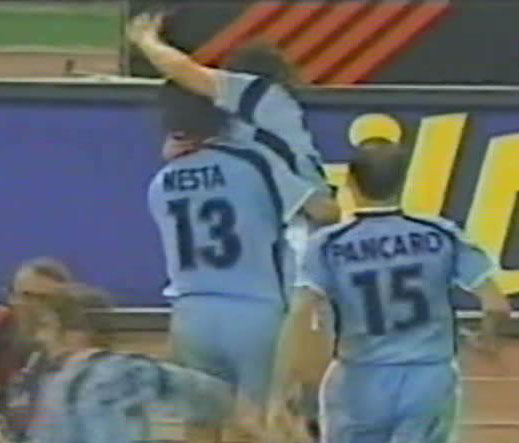 In 2001, Nesta is the first to celebrate Castroman's strike in the derby.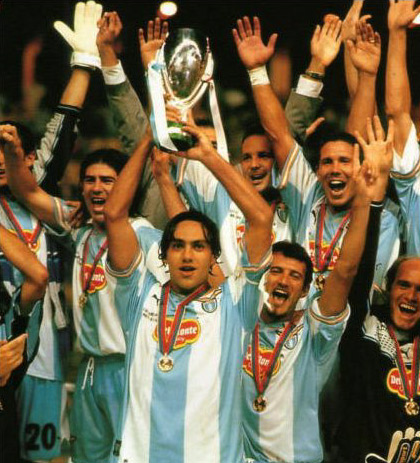 Nesta holds up the Cup Winners Cup trophy, 1999, with the team in Celebration, medals on their necks.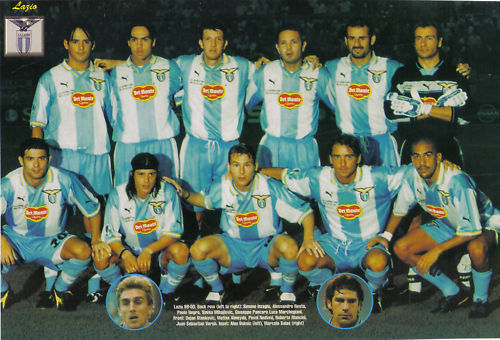 Lazio Cup Winners Cup starting eleven: Inzaghi, Nesta, Negro, Mihajlovic, Pancaro, Marchegiani, Stankovic, Almeyda, Nedved, Mancini, Veron. Subs: Boksic, Salas.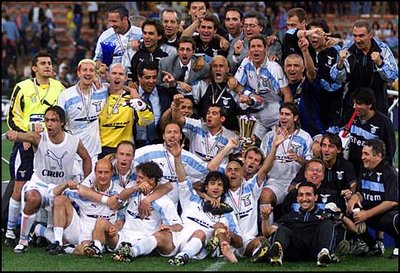 On May 14, 2000, Lazio celebrates the
Scudetto championship
. Ballotta in yellow played a crucial role as keeper during Marchegiani's injury period. This time, the medals around their neck are inscribed
Serie A Champions
.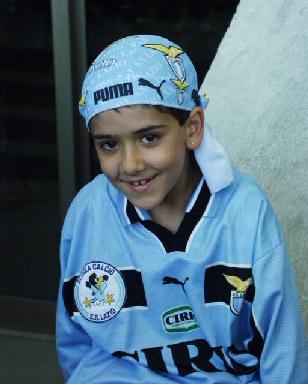 He is a Biancoceleste fan!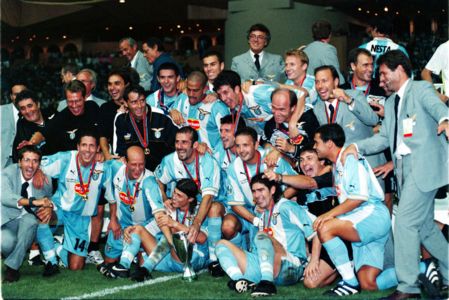 S.S. Lazio celebrating the Cup Winners' Cup title, 1999.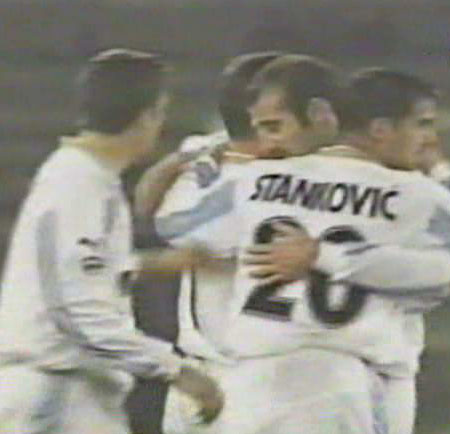 Celebrating Simeone's game-winner at Della Alpi over Juventus - Negro, Stankovic, Pancaro, and Simeone.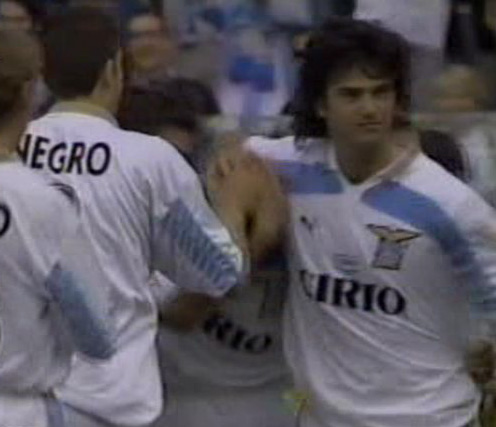 Negro, Couto, and Simeone celebrate Simeone's goal.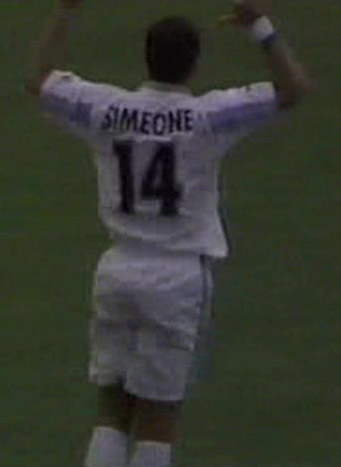 Diego Simeone celebrates his goal - a header against Reggina.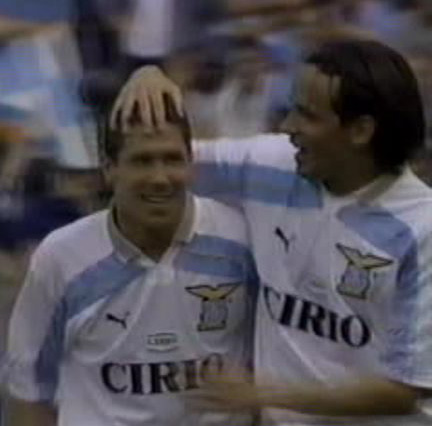 Celebration with Diego Simeone and Simone Inzaghi after Simeone's goal.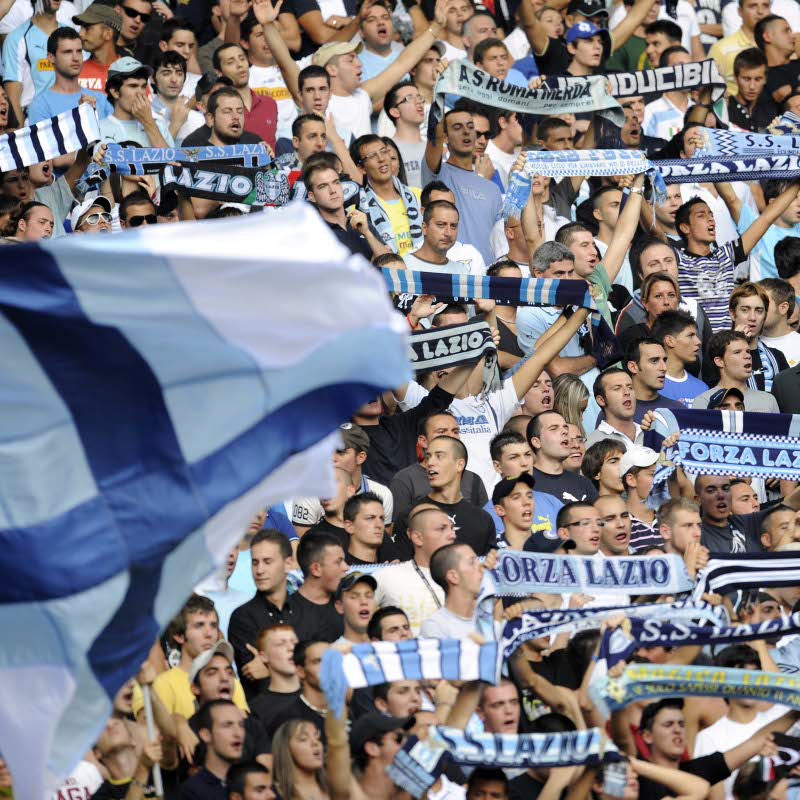 The Lazio crowd roaring in favor of their champions on May 14, 2000 - the Day of Champions.
Matthias Almeyda made a vow to cut is long hair if Lazio won the Scudetto. His hair got a lot shorter by the middle of June 2000. There were scenes of his teammates cutting it on the field.
Champion Jerseys and other memorabilia available now on Lazio Store.