World Cup Germany 2006 - Soccer Museum
Jul, 2006
World Cup Germany 2006 organized by FIFA took place June 9 to July 9. Team Celebrazio visited the Soccer Museum exhibition in Hamburg and have a few photos to share.
Celebrazio in Germany
Trip itinerary: June 23-24: Amsterdam; June 25 Brussels; June 26-27 Cologne (day trip: Dortmund) for matches 54 and 55. June 28-29 Rhineland; June 30 Hamburg (match 58); July 1-4 Cologne / Rhine area; July 2 Krombacher brewery tour; July 4 Dortmund (match 61). July 5-7 Stuttgart area.
Amsterdam Visit Documented: World Cup Celebrazio Amsterdam pages are up.
Brazil v. Ghana match, Dortmund: Round of 16 match photos posted.
Switzerland v. Ukraine match, Cologne: Round of 16 match photo page is here.
Germany Scenes Documented: World Cup Celebrazio Germany pics are up: summer and fun all around.
Group Photos and other fans pics are up: sharing some of the fun with you.
And the game in Hamburg was great too: Italy vs. Ukraine in the Quarterfinal match.
Historic, Fantastic Semi-final: Germany vs. Italy match from Dortmund, July 4th was spectacular: 2-0 overtime victory puts Italy through to the Final.
Celebrazio Germany Travel Shop:
Browse around the store for travel guides, travel goods, soccer kit, and German phrase books. Here at the Germany Travel Shop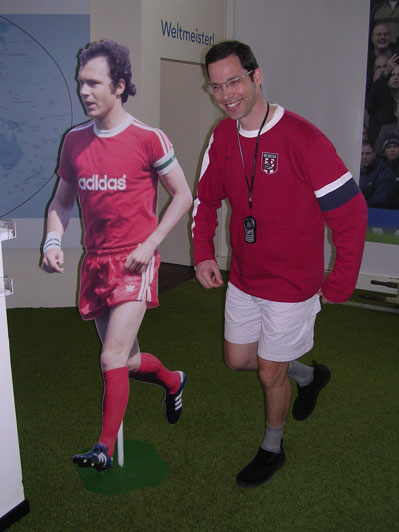 Franz Beckenbauer (photographed in his playing days for Bayern Munich) poses with a guest.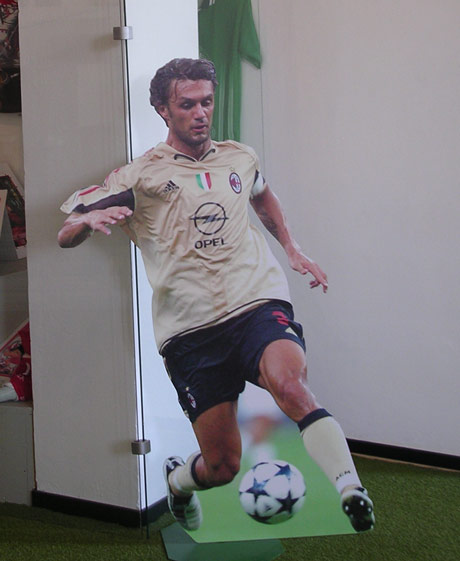 Paolo Maldini from earlier days. Still AC Milan as always.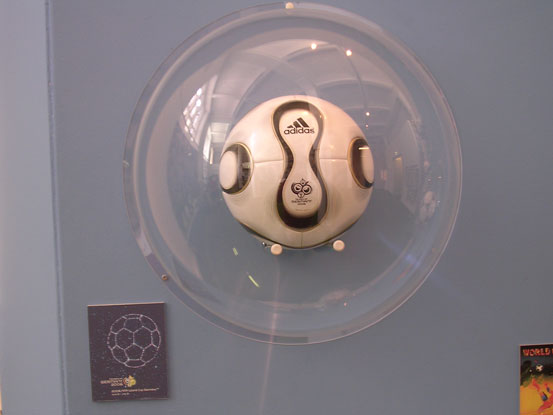 A soccerball chronicle: this is the shape and design of the 2006 FIFA World Cup ball introduced for Germany.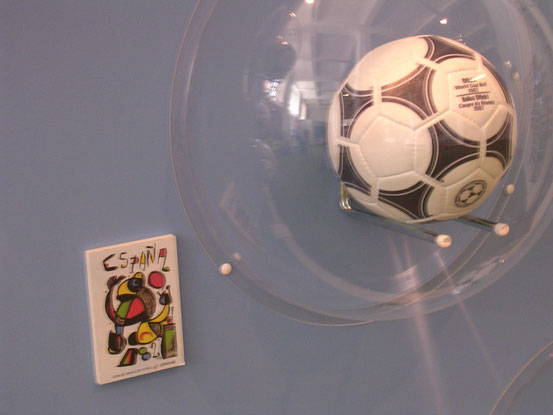 This ball was introduced by FIFA and Adidas for Spain World Cup 1982.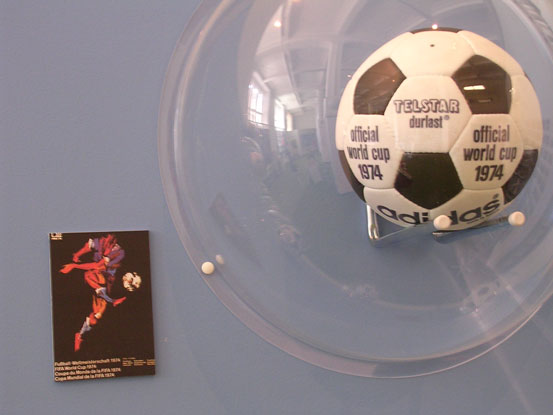 And the ball introduced by FIFA and Adidas for 1974 World Cup Germany looks like this.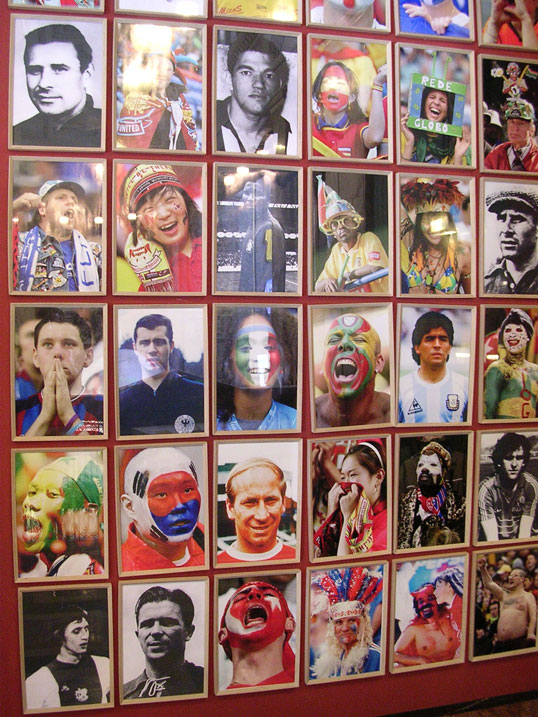 Recognize anyone? A collage of soccer faces. I think I see Charlton, Cruyff, a fat guy, a Korean guy, Maradona, some painted faces, and some serious fans.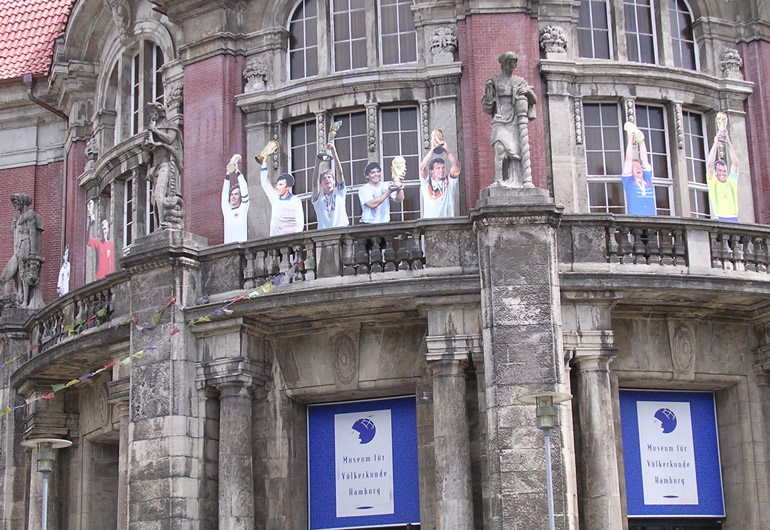 Snapshots of World Cup winning team captains adorn the facade of the museum. There's Germany's Beckenbauer and Matthaus, Italy's Zoff, I think it's Charlton, and Argentina's captain Passarella, Cafu of Brazil, France's Deschamps, and a couple other heroes.






Celebrazio Germany Travel Shop:
Browse around the store for travel guides, travel goods, soccer kit, and German phrase books. Here at the Germany Travel Shop