World Cup Germany 2006 - Sights
Jul, 2006
World Cup Germany 2006 organized by FIFA took place June 9 to July 9. These are miscellaneous scenes from Germany and our crew.
Celebrazio in Germany
Trip itinerary: June 23-24: Amsterdam; June 25 Brussels; June 26-27 Cologne (day trip: Dortmund) for matches 54 and 55. June 28-29 Rhineland; June 30 Hamburg (match 58); July 1-4 Cologne / Rhine area; July 2 Krombacher brewery tour; July 4 Dortmund (match 61). July 5-7 Stuttgart area.
Amsterdam Visit Documented: World Cup Celebrazio Amsterdam pages are up.
Brazil v. Ghana match, Dortmund: Round of 16 match photos posted.
Switzerland v. Ukraine match, Cologne: Round of 16 match photo page is here.
Group Photos and other fans pics are up: sharing some of the fun with you.
Hamburg featured a Soccer theme in their local history museum which provided these classics.
And the game in Hamburg was great too: Italy vs. Ukraine in the Quarterfinal match.
Historic, Fantastic Semi-final: Germany vs. Italy match from Dortmund, July 4th was spectacular: 2-0 overtime victory puts Italy through to the Final.
Celebrazio Germany Travel Shop:
Browse around the store for travel guides, travel goods, soccer kit, and German phrase books. Germany Travel Shop
Photo chronicles of World Cup 2006 group, German sights, and parties.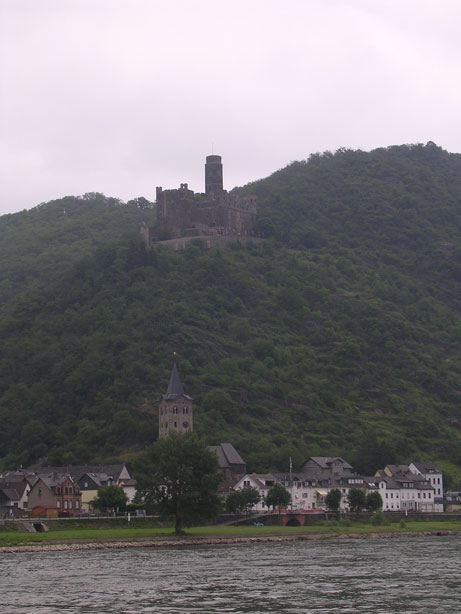 A castle town on the Rhine river.






Ceiling of Cologne railway station - Podolski and Shunsuke Nakamura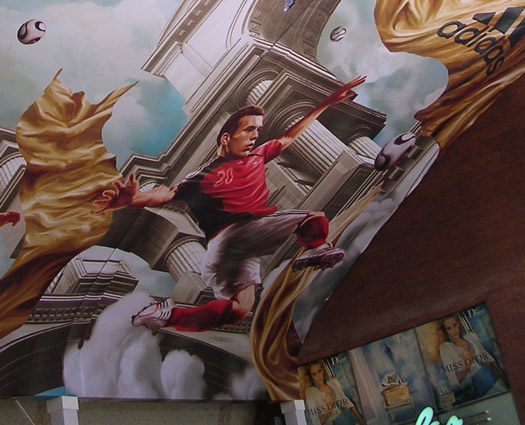 Ceiling of Cologne railway station - Podolski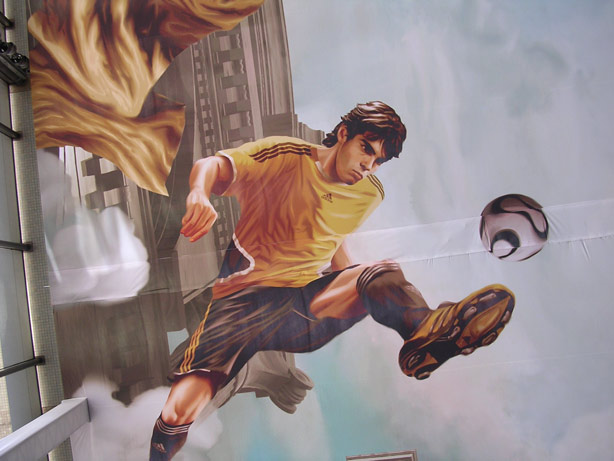 Ceiling of Cologne railway station - Kaka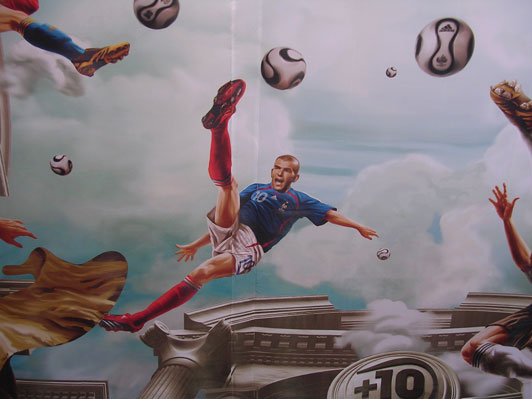 Ceiling of Cologne railway station - Zinedine Zidane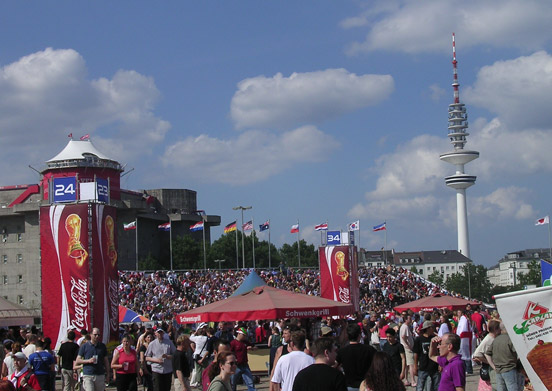 FIFA Fanfest in Hamburg - great way to relax.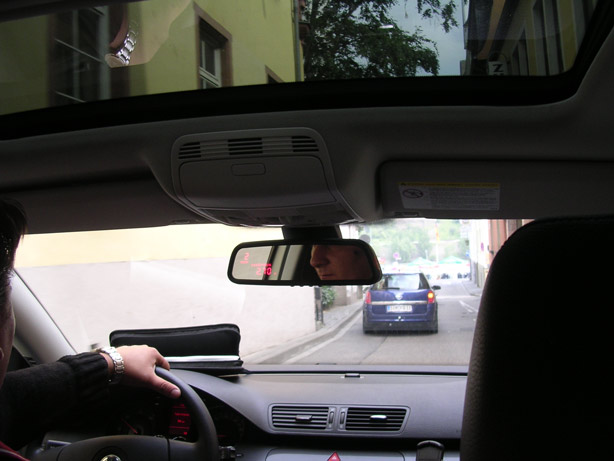 high tech taxi.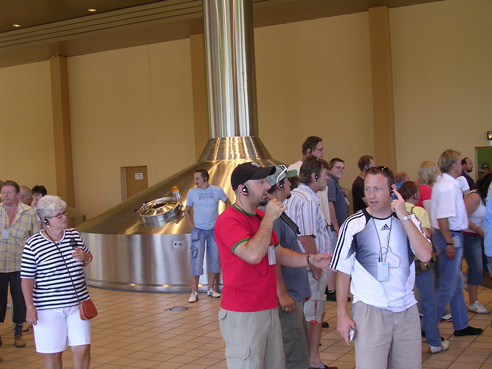 Guide Thomas through the brewery.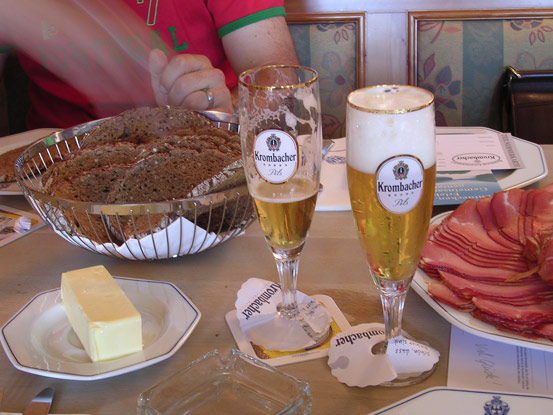 Krombacher brewery tour - among the best meals we had. Definitely the best beer.






Flag in summer's breeze.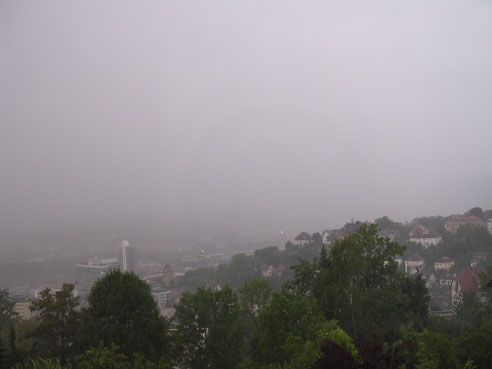 Just rain on this day in Stuttgart.






Pastry Shop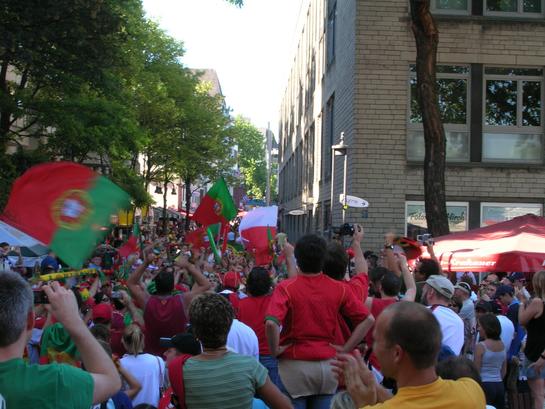 Fans of the mighty portuguese - runners up this time.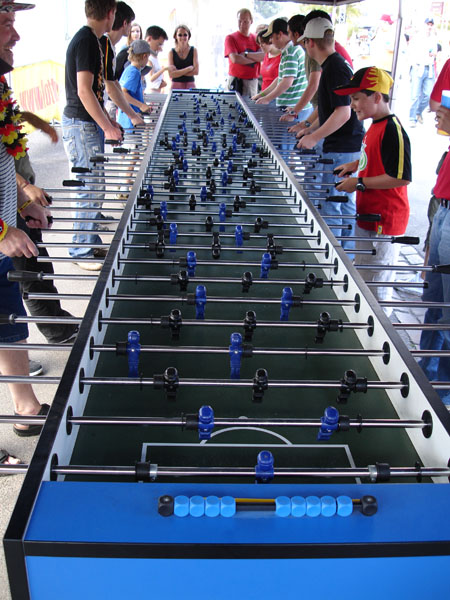 Fussball is alive!






Cooking up the good times: summer with German cuisine.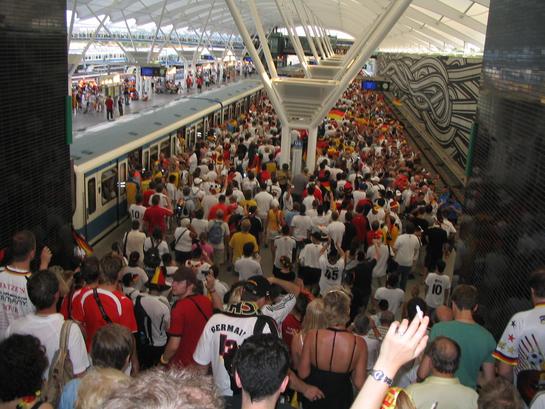 Train stations got a bit busy before and after matches.