"we grow at such a rapid rate that not everybody understands what we're trying to do at any particular point in time. "


"...And I can't imagine how we're gonna get there if we don't know.

Like the story of the little girl Alice getting to the fork in the road and asking the Cheshire cat which way to go, and he said, 'where are you going?', and she said, 'I don't know'.

'Well, then, any road will do.'"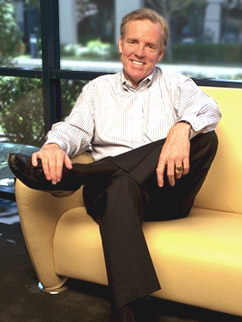 Jim Barksdale was hired as President and CEO of Netscape in 1994. Netscape's products revolutionized communications, letting businesses and people communicate faster and better. He served in this role through the company's merger with America Online, completed in 1999.